Why choose us for Threading tools?
Castle Carbide offer an extensive range of pitches and thread forms in different grades whether thread turning or milling.
Contact our specialists regarding the optimum cutting data for individual needs.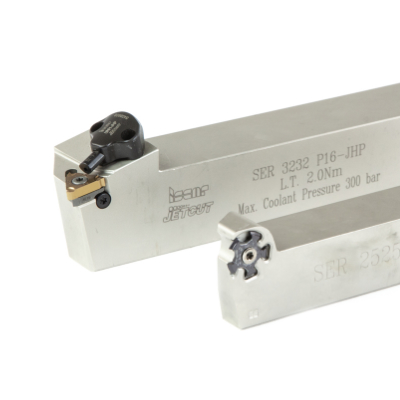 Threading is a process of creating a screw thread in a component wether it be thread turning or thread milling. It is a demanding operation requiring good chip control and evacuation, consistent tool life and component quality.
The thread turning tool makes several passes on a lathe to generate a thread on the workpiece.
Thread milling is when a thread is produced by helical interpolation on machining centres or milling machines.
Partial profile threading inserts can be used for cutting various thread pitches with one insert whereas full profile inserts preform the complete thread profile but are only suitable for the relevant pitch.
Thread milling achieves a better thread quality than tapping because the threads are being properly machined with the necessary clearance to evacuate the swarf using a tool that is smaller than the thread. The only negative is that this process can be slower than tapping.